The Hills Are Alive…a Review of WA's fall musical
I've always been an avid fan of the performing arts department here at WA. I've enjoyed each and every show I've attended in my 3 years here and was delighted with the most recent: The Sound of Music. 
First of all, the musical performances on all levels were superb. The music for the show was played by a pit orchestra and consisted of many talented members of both the student body and faculty. I was particularly impressed by the lone flutist in the mix, Zoey Cheung, whose instrument was featured in just about every song. Despite her being the only flutist in the orchestra, Zoey played every song throughout the entire show and did so skillfully. I was very impressed!
Additionally, the cast  was  full of insanely talented singers. The middle schoolers, cast as the Von Trapp children, all had such great and clean voices that left me jealous; I still, at my current age, am not as talented as those kids. For me, the most memorable moment throughout the entire show was when 7th grader Will Robinson, who played Kurt Von Trapp, hit what is probably the highest note I've heard in my 17 years of life. Everyone I've talked to who watched The Sound of Music agrees that Kurt was one of the show's most notable characters. 
The show's lead, Maria, was played by Emma DeRoche both beautifully and gracefully. She has a voice so perfect for the role and a demeanor in her acting that made me forget I was watching a musical; her performance was one that made me feel like I was living among the Von Trapps and I myself was experiencing the events depicted on stage. In fact, everyone's acting was so genuine; I could tell every single person on that stage gave it their all. Not only that, I always love a good love story, and the Maria and Georg story was one to remember! I was blown away by Emma DeRoche and Matthew Cook's on-stage chemistry, and hope to see them act alongside one another again in the future.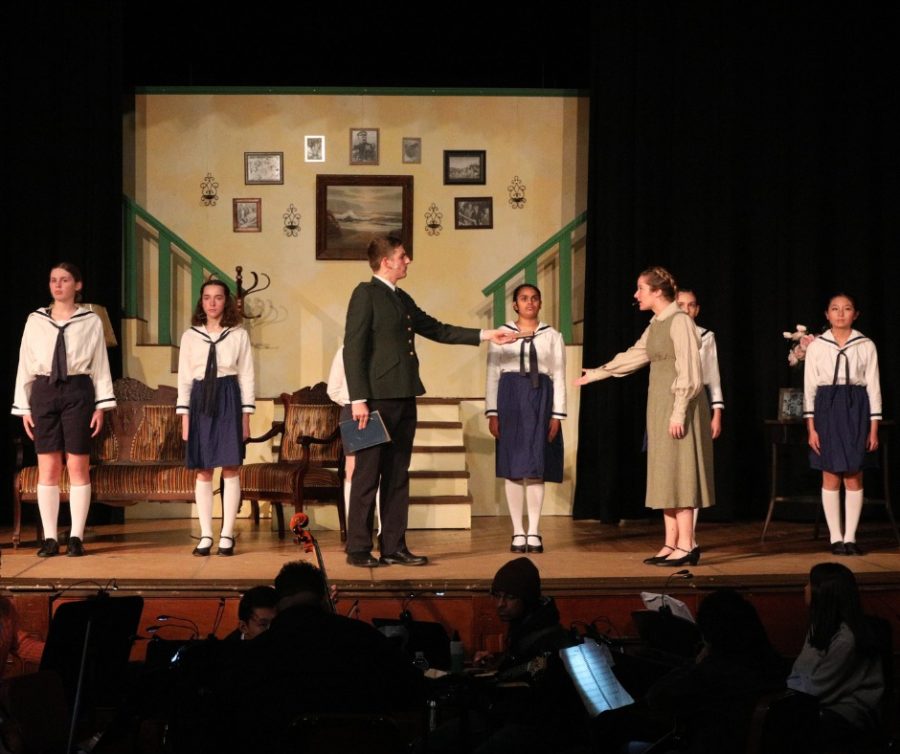 Photo from Worcester Academy's Social Media team 
The Sound of Music was a lovely musical experience that stimulated the heart as much as it did the ears.  I feel bad for anyone who missed WA's production of The Sound of Music. If you did in fact miss it, I strongly urge you to attend the next play produced at WA: The Crucible.