Have you had difficulty finding gifts for your family members or friends? Here are our picks for the best holiday gifts in 2020.
We've focused on gifts you can purchase online, which can be easier when shopping for loved ones far away or when trying to avoid crowded areas like malls and stores. Still, it's a great idea to support local businesses wherever possible. Stay tuned for our upcoming guide to local and thrift shops in Worcester. 
Gifting Clothes
There are so many different types of clothing, and everyone has a unique style. If you want to gift clothing, think of asking your recipient whether they like to be comfy, casual, or all dressed up. Some common clothing sites for teenagers, especially teenagers who wear female-specific styles, include Shein, Forever 21, Zara, Urban Outfitters, Brandy Melville, Hollister, American Eagle, Aerie, PacSun, Tillys, Lululemon, and many more.
Here is a list of female-designated clothing that many teenagers in 2020 want, easily found at the stores above:
Many teenagers like accessorizing; others are huge lovers of their sneakers, some are more into their sports, and much more. Some places you can buy a great holiday clothing gifts that are male-specific are from PacSun, Tillys, Nike, Adidas, GOAT, StockX, Tj Maxx, Marshalls, Champion, Levis, Footlocker, and many other places. Top clothing for teenage boys this year includes:
Hoodies

($25- $60) 

Flannels

($20- $80)

Grey joggers

($25- $60)

Ripped jeans($25- $60)

Jerseys ($75- $150)

As for accessories…

Chains 

Gold bracelets

Watches 

Beanies 

Belts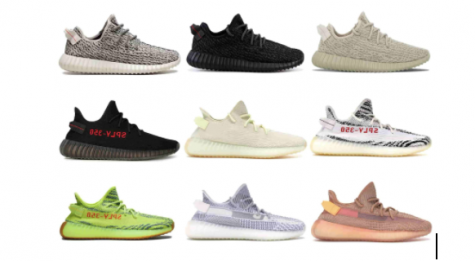 Here are some of the most-desired shoes styles of 2020 for teenagers: 
You could also consider buying candles, shower gel, perfumes, lotion, body scrub, and much more. Where to buy? You can find these things at Bath and Body Works, Lush, Target, Tj Maxx, or Marshalls. If your recipient likes makeup, it can be found at Sephora, Ulta, Target, Tj Maxx, Marshalls, and many other places…at a variety of price points. 
Gifts for Children
Are you looking for something for you little sister, cousin, or niece/nephew? You are in luck because this is the age where they still enjoy toys! You can find toys at Target, Walmart, Kohls, Tj Maxx, Marshalls, as well as Amazon. The top gifts for this year are…
Dolls- barbie, American girl, or life-size ($5- $110)

Stuffed animals ($5- $50)

Crafts

Action figures (Superheros, wrestlers, TV show characters)

Stuffed animals 

Toy cars ($20- $50)

Remote control cars ($25- $100)

Scooter or bike 

Masks of their favorite superhero or villain ($15- $20)

Easy-Bake ovens ($50)

LOL dolls ($15)

Calico Critters ($10- $35)

Gotta Go Flamingo ($80)

Baby Alive dolls ($28- $50)
For Your Dad, Grandpa, Uncle…
Looking for a gift for your father, grandfather, or uncle? Though we often gift fun items, it can be helpful to think of something that might be getting old or need to be replaced. Here are my recommendations:
Button down shirts ($15- $60)

Ties ($12-$30)

Wallet (can find cheap inexpensive ones at Tj Maxx or Marshalls)

Sweatshirts ($10- $60)

Sweatpants (see teenage boy section)

Sneakers ($30- $100)
Other ideas to consider:
Tools (gift cards to Lowes or Home Depot)

Nice sweaters (can find inexpensive ones at Tj Maxx or Marshalls)

Flannels (look at teenage boy section)
For your mom, grandma, aunt…
There are a few no-fail gifts that it seems (almost) everyone might like, including: 
A sturdy, well-made purse or backpack ($20- $200)

Tall black leather boots ($90- $200)
Nice pair of all white sneakers (these Supergas are a favorite, $45- $100)

Warm shoes like Uggs or moccasins 

Candles (if they like scented items; check first) ($3- $30) 

Sweaters ($20- $50) 

Golf or other sporting supplies

Coats- long warm one ($50- $200)

Sweatpants($20- $60)

Leggings($10- $70)
All Ages:
You can never go wrong with giving gift cards, because the person getting the gift can choose whatever they want to buy with it. Consider checking which stores they like, or if there's something they might need.
You could also consider gifting electronics or electronics accessories; something edible (like good chocolates or a gift card to a local coffee shop); reusable face masks, or the no-fail standby: socks! 
I hope you found this helpful. Now go buy those gifts before it's too late!