Korean Food in Worcester: Choose & Mix Restaurant Review
Choose & Mix Korean Food is a Korean restaurant located in Worcester on 5 Mountain Street, about a 10-minute drive from campus. Previously, there were no other Korean restaurants in the city of Worcester, which inspired Choose &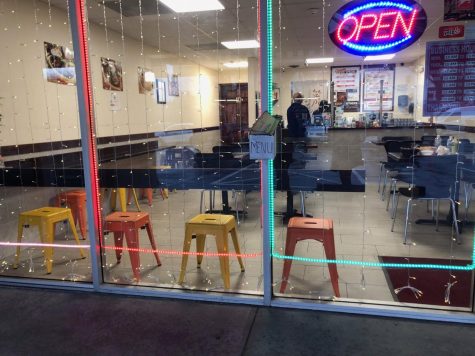 Mix to open in March of 2017 and showcase Korean cuisine. The restaurant has a vibrant interior and the wall is lined with eye-catching posters of the dishes they serve. I was greeted cheerfully by a friendly staff member who explained the menu to me. Their main specialty is bibimbap, a rice dish with cooked vegetables, meat, and topped off with an egg. The bibimbap comes in a hot stone pot called "dolsot" which ins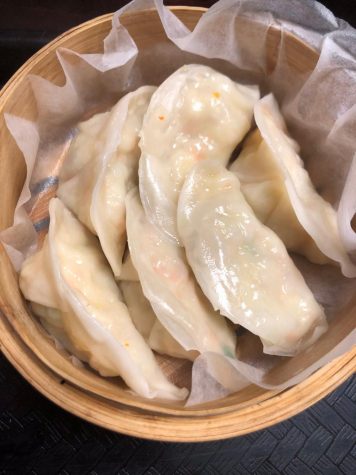 ulates heat from the dish allowing the ingredients to mix together and cook well. Choose & Mix is set up in a build your own bowl style. First, you choose between a base of brown rice, white rice, or sweet potato noodle. Next, you pick between a variety of fresh vegetables. Finally, you pick your protein and a sauce and you're good to go. Choose & Mix also offers three specials: spicy pork, bulgogi (ground beef in flavorful Korean barbecue sauce), and galbi (Korean barbecue rib). The menu also offers sides of crispy chicken with three different sauce flavors, steamed or fried dumplings with a variety of fillings, edamame, as well as miso soup and dumpling soup. They also serve banchan (Korean for side dishes) including kimchi, pickled daikon, and seaweed salad.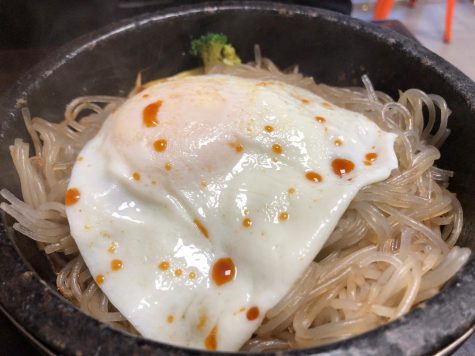 I ordered bibimbap with sweet potato noodles, a mix of veggies, egg strips, and spicy chicken, topped off with a fried egg and teriyaki sauce. Since I went around lunchtime, I was offered the lunch special which includes bibimbap, miso soup, and a drink at the same price as regular bibimbap. I a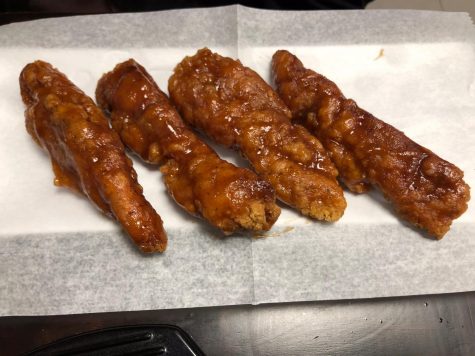 lso tried the crispy chicken with sweet sauce and the steamed vegetable dumplings.
The service was fast and I was first served the miso soup while waiting for the other items to cook. The soup was appetizing, yet light and left room for the rest of the dishes to come. Next, the dumplings were served, steaming hot! The filling of the dumpling was made with veggies that tasted notably fresh. The chicken was also served hot and crispy and the flavor from the sweet sauce gave a nice contrast to the subtle flavor from the dumplings. Finally, the bibimbap was served sizzling hot! I broke the yolk of the fried egg and mixed the bowl together as the ingredients sizzled as they mixed in with the egg. It smelled amazingly, mouth-watering and I couldn't wait to dig in. As expected, the bibimbap was delicious. The vegetables were remarkably fresh, and the sweet potato noodles offered a lighter option to the regular rice base.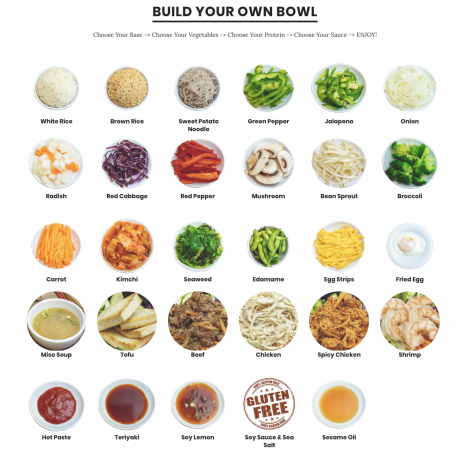 Overall the restaurant is fairly affordable, with the bibimbap priced at $9.41 and the specialty dishes ranging between $12.95-$15.95. I got a chance to ask a member of the staff more about Choose & Mix. She explained to me that they were the first Korean restaurant in Worcester. Choose & Mix offers healthy Korean food and always uses very fresh vegetables which makes their dishes so tasty. Additionally, their vegan, vegetarian, and gluten-free options offer something for any dietary preferences without compromising on their delicious taste. If you have not tried bibimbap or Korean food, don't be intimidated because the staff is extremely welcoming and willing to explain the menu or give any suggestions on what to order. Next time you're craving something savory, yet healthy, head over to Choose & Mix! You won't be disappointed!