Beautiful Boy: A Devastating Reality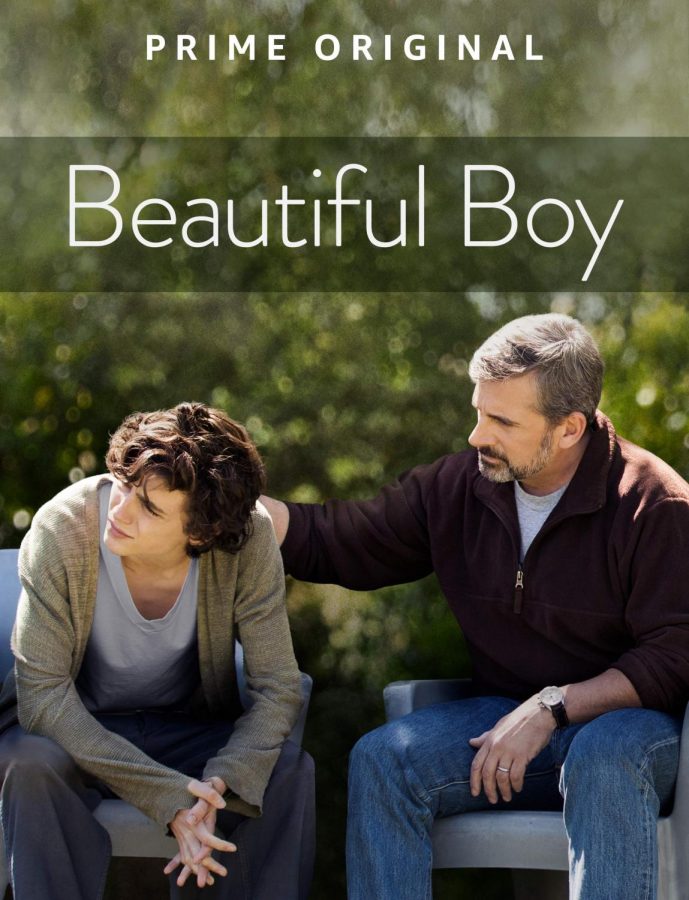 Julian Kates, Sports Editor
April 24, 2019
A seemingly perfect life, a beautiful house outside of San Francisco, and a strong bond with his dad, Beautiful Boy documents the life of a charismatic young man, ravaged by addiction. The movie, directed and written by Felix Van Groeningen, is based on two harrowing novels about the relationship between a father and son during the son's struggle through addiction. One is written by Nic Sheff and the other by David Sheff.
Despite living an ostensibly enviable life, in a charming house located amongst the sprawling hills just north of San Francisco and a devoted father, Nic feels as if he has a certain hole in his life that he is determined to fill. In an attempt to discover himself, Nic begins to experiment with marijuana at an early age and soon incorporates drugs such as cocaine and ecstacy into his life. Ultimately, Nic develops an addiction to crystal meth and describes his first encounter with the drug to his father as one of the best feelings he had ever felt. As Nic establishes a dependency to the deadly drug, he reverts to various immoral and demeaning ways in which he can satisfy his troubling reliancy.
Nic, portrayed by the extremely gifted actor Timothée Chalamet, is depicted as a charismatic kid who has an affinity for writing and drawing, but is clearly fighting demons that lead to his eventual drug experimentation. Steve Carell, playing David Scheff, was able to hone his famous comedic talents into a role that required him to deliver a serious and more realistic performance. The duo harmonized perfectly on the big screen, and demonstrated the drastic swings in their character's relationships exquisitely. Steve Carell offered a genuine father-like quality, which manifested itself in a naturally powerful mutual bond between the two actors.
Unlike any movie that I have ever seen, Beautiful Boy chronicles a young man's struggle to recovery in an incredibly vivid and honest manner. The film is able to capture the extreme highs, as well as the devastating lows that characterize someone's experience as an addict. The movie is made all through the point of view of David Scheff, which truly shows the heartbreak that addiction bears on the addict's loved ones.   
As a native Bay Stater, I have witnessed the state's sharp increase in opiate use, which is now into epidemic levels. I believe that this is an incredibly important movie for the young people of America to see, so they can then internalize the devastating reality of what addiction brings upon one's life.