Can the "Downton Abbey" Movie Compare to the Series?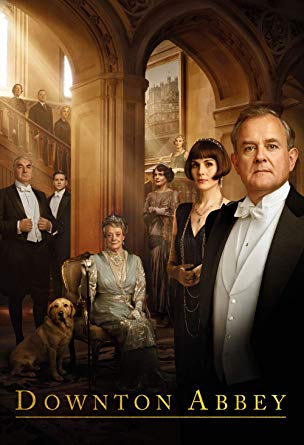 After the Season 6 finale which left the protagonists on New Years Day, 1925, the movie "Downton Abbey" picks up in the same year with nearly the entire cast of the original series. Although our characters have grown older, things feel much as they always have in the unshakeable mansion. Lady Grantham (Elizabeth McGovern) is as clever as ever, Tom Branson (Allan Leech) as political, and the staff (both retired and employed) from Carson to Barrow as dynamic in a changing world. 
Beyond Downton's familiar faces and landscape, the movie captured the timeless themes and morals that have kept the series relatable and relevant for modern audiences despite being set in an extinct age. 
Family ties have been– and continue to be one– of the strongest themes, as viewers have seen the Downton family navigate their many mishaps, crises, and divisions. Although the show is likely a dramatic exaggeration of the problems a real household experiences, many of the movie's conflicts aren't too far off from those we see today.
Politics, for example, has often been a touchy subject for the Downton family as Tom Branson is a Republican while Lord Grantham (Hugh Bonneville) supports the British monarchy. When King George and Queen Mary of England announce that they are paying a visit to Downton, a stranger approaches Tom to question his feelings about the news but he firmly asserts that he is loyal to Lord Grantham, offering no political opinion, despite having a very strong one. Although Tom has very strong feelings on the matter, he pushes aside his pride in his beliefs and supports the family because he understands that the visit is a great honor for them. In today's divisive political landscape, families can often find it challenging, even impossible, to reconcile their opinions, sometimes resulting in more than an awkward family dinner. Downton Abbey serves as a powerful reminder that we don't necessarily have to agree with our family to love them and that sometimes loyalty and understanding eclipse our personal convictions. 
One of Downton's staff members in particular, after struggling with his identity, starts to embrace and explore it further. After attempting suicide, Thomas Barrow (Rob James-Collier) starts to connect with other homosexual men, and would have been arrested during a gay nightclub raid if it hadn't been for Ellis, a royal footman who has feelings for Thomas. The two chat on their way back, pondering whether society will ever grow to accept them, and despite the progress we've made, the LGBTQIA+ community is often still ostracized. Ellis and Barrow are both an inspiration to those who strive to express themselves, yet also a reminder that the road to acceptance and happiness is neither a short nor an easy one as long as the world harbors hate founded on outdated and unjustified concepts of identity. 
Along a similar vein, we finally see our strong female leads, namely Lady Mary (Michelle Dockery), receive the credit they deserve. In Season 1, Mary was deprived of her rightful claim to Downton's estate and her mother's fortune because her grandfather stipulated in his will that the heir must be male, and only after the heir (who was also her husband) dies is she granted this. Near the end of the movie, her grandmother Lady Violet (Maggie Smith) confesses that she doesn't have long to live but that she is confident Downton will survive. Mary assumes she means Robert, Mary's father, will take care of Downton, but Violet surprises when she asserts that Mary, who considered selling and moving to a smaller manor, will keep Downton alive for years to come, even calling her the "real deal." In a society dominated by male figures who are often portrayed as more intelligent, organized, and powerful than women, both Mary and Violet stand out as but two of the many exceptions and adopt the role of revolutionaries in a world begging for gender equality. 
Although their conversation had some clear feminist elements, it's hard not to address the more explicit theme: death and the legacy of life. Even though Violet's life is nearing an end, she encourages Mary to cherish the time until then who says she will always live on through Downton, to which Violet cleverly quips that it "sounds exhausting" and she'd rather rest in peace. Although the people of Downton come and go, they leave their legacy on the community: the only predictable fact as traditions adapt to the times. 
Downton Abbey, through its hard times and good, remains a pillar of the community, uniting the family, the staff, and the tenants and villagers. The only part of the movie I found a little tiresome at times was its infatuation with the scenery of Downton Abbey (in reality, Highclere Castle) as the building dominated nearly every scene transition. However overused it may have felt, though, it was ultimately justified because Downton is the thread that weaves together every character and every life.
Although "Downton Abbey" ended on yet another high note, it never feels forced or idealistic because both hopeful events, like Edith having a baby, and sorrowful ones, like Violet's approaching passing, seamlessly intertwine to close a current chapter and welcome the beginning of a new one.