Love/Sick Review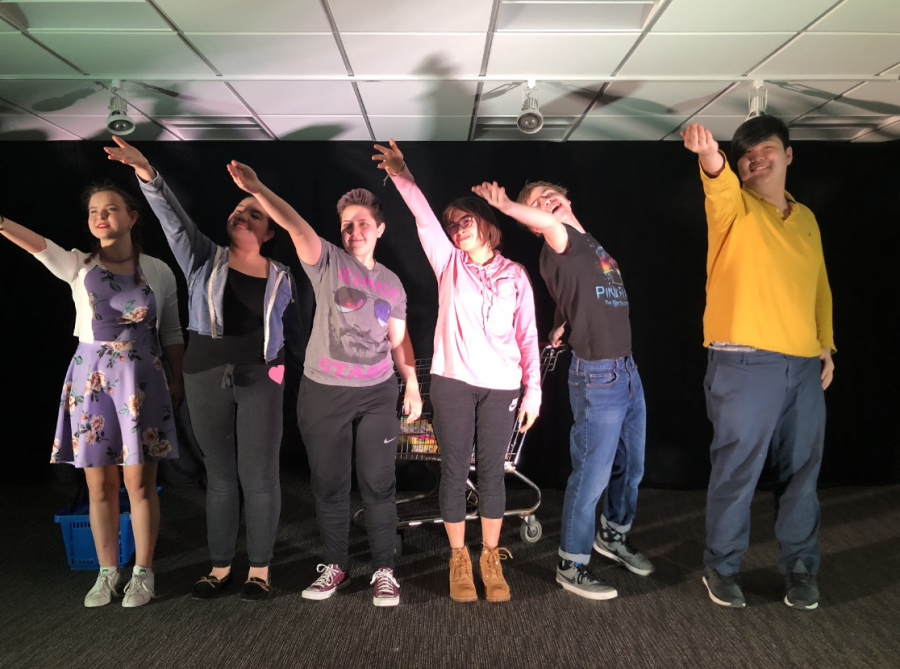 Katie Gaudet, Photography Editor
December 18, 2018
On December 7th, Worcester Academy senior Nicole Ramirez directed a short play  called Love/Sick written by John Cariani.  As the director, Nicole did not just assign parts, but she also acted in the play. The play was "a collection of twisted and completely hilarious short plays", the play had six different cast members, ranging from juniors to seniors. All the scenes were set on a "Friday night in an alternate suburban reality." Many of the scenes went against the norm of other Worcester Academy plays and featured gay couples rather than plays in the past which have mainly only had heterosexual relationships.
The scenes in the play always start off with a problem, and only six out of the seven scenes end in a happy ending. The first actors were Alex Grabias and Amy Belliveau, who were also the last actors in the play. In this scene, Alex and Amy start off by discussing their struggles with Obsessive Compulsive Disorder. The two always feel the need to kiss one another, and at the end of the first scene, they mutually decide that they should not continue their relationship. This scene sets a funny and light tone that helps cover up some darker undertones threaded throughout the play.
Senior, Liam Kirk played a singing telegram who was paid to break up with Veronika Osgood's character. Meanwhile, Veronika's character had been expecting a proposal from the love of her life. This scene got the award for most laughs- and biggest plot
The next scene featured Alex Grabias who was deeply in love with Eric Cheng, however Eric could not express the same feeling because if he did then his body would shut down due to anxiety and stress.
Acting in the fourth scene was the director herself, Nikki Ramirez, along with Amy Belliveau. It is a short scene of a flawed marriage; the characters in it love each other but just as friends.
Nicole did an amazing job directing and acting in the short play Love/Sick, portraying different relationships and different problems. As demonstrated by the laughs of the audience, she succeeded in the fun and light tone she was aiming for.